TORRAS COOLIFY 2S Smart Neck Air Conditioner
Sale price
$229.00
Regular price
Unit price
per
- Automatic 20% OFF & Free Shipping
- TORRAS is the creator of neck air conditioner
- Refreshing, uninterrupted cool to your face and neck
- Cool/Heat/Fan modes with customizable settings
- Intelligent app controls with customizable modes and more
- Long-lasting cool for up to 28 hours. Charge to full in 2.5 hours
- Ergonomic fit for any neck size
- Quiet, lightweight, and easy to carry
- U.S. Patent No.: US-11187241-B1
View full details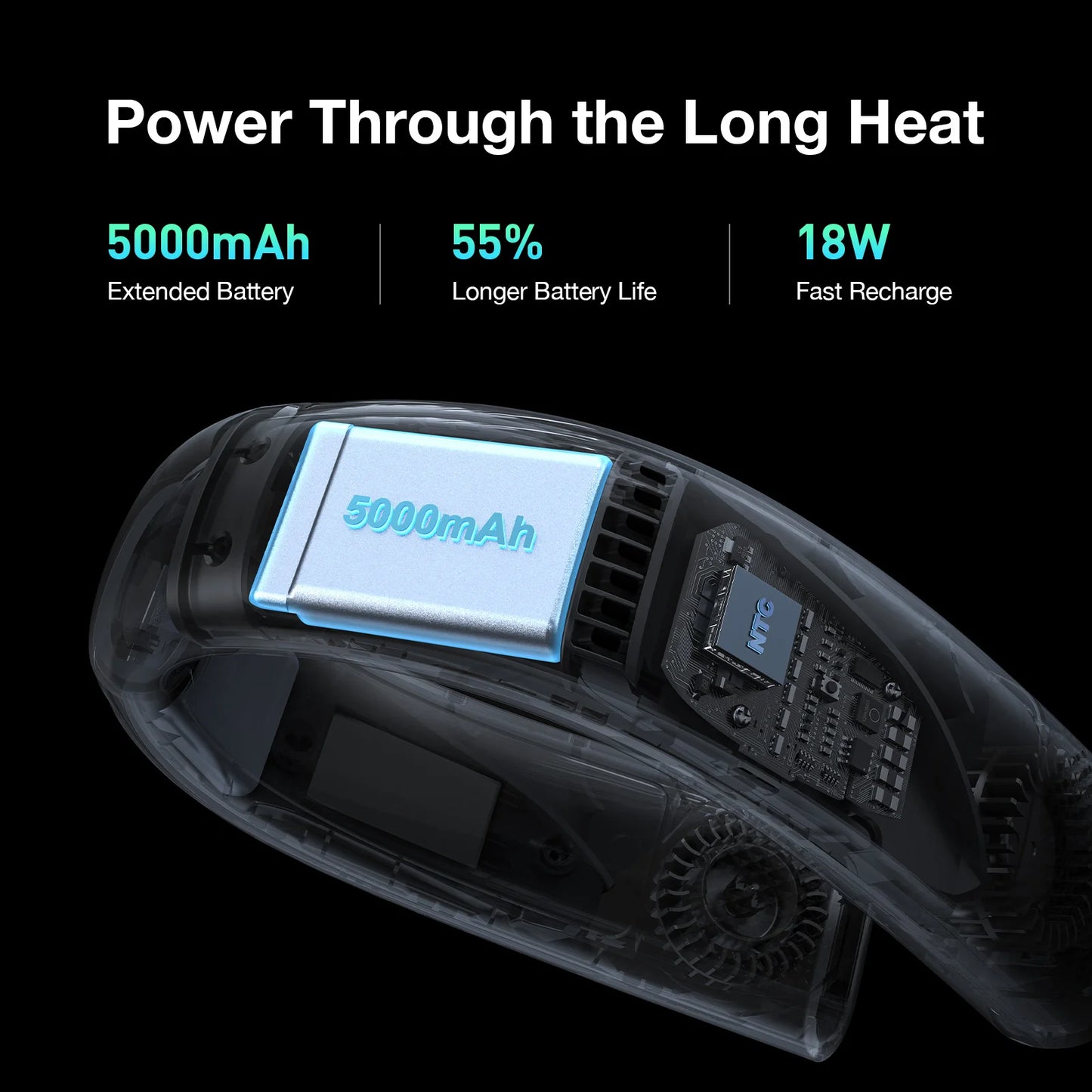 Stay Cool with COOLIFY
We innovated and pushed the boundaries of what's possible in air conditioning technology and thus, COOLIFY 2S was born, with fresh, surround cool to calm your soul no matter where life takes you.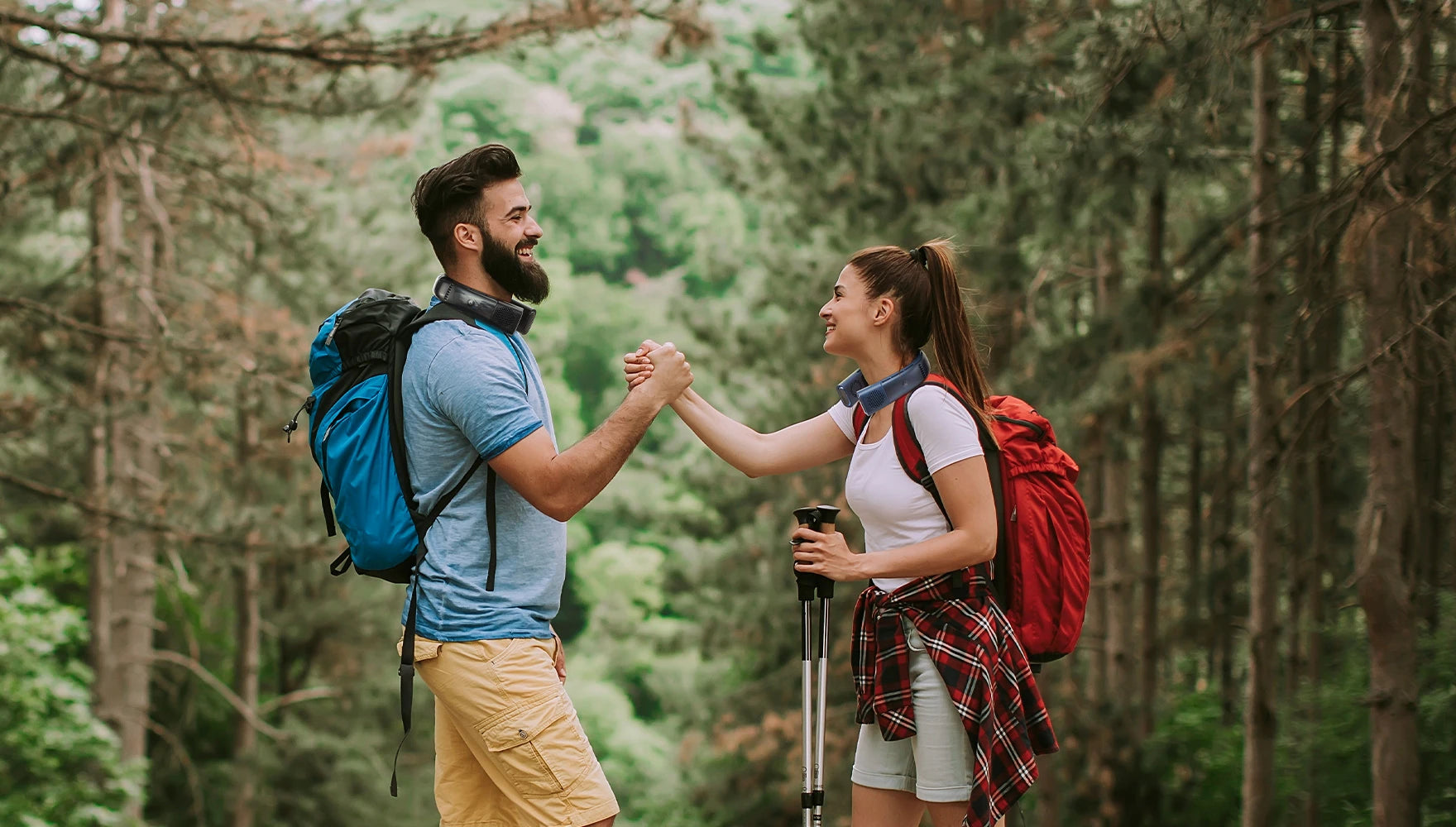 Power Through the Long Heat
55% longer battery life means more fun outdoor time and you can charge while in use to enjoy fresh cool all day. Plus, the 18W fast charging technology juices it up to 80% in less than 2 hours.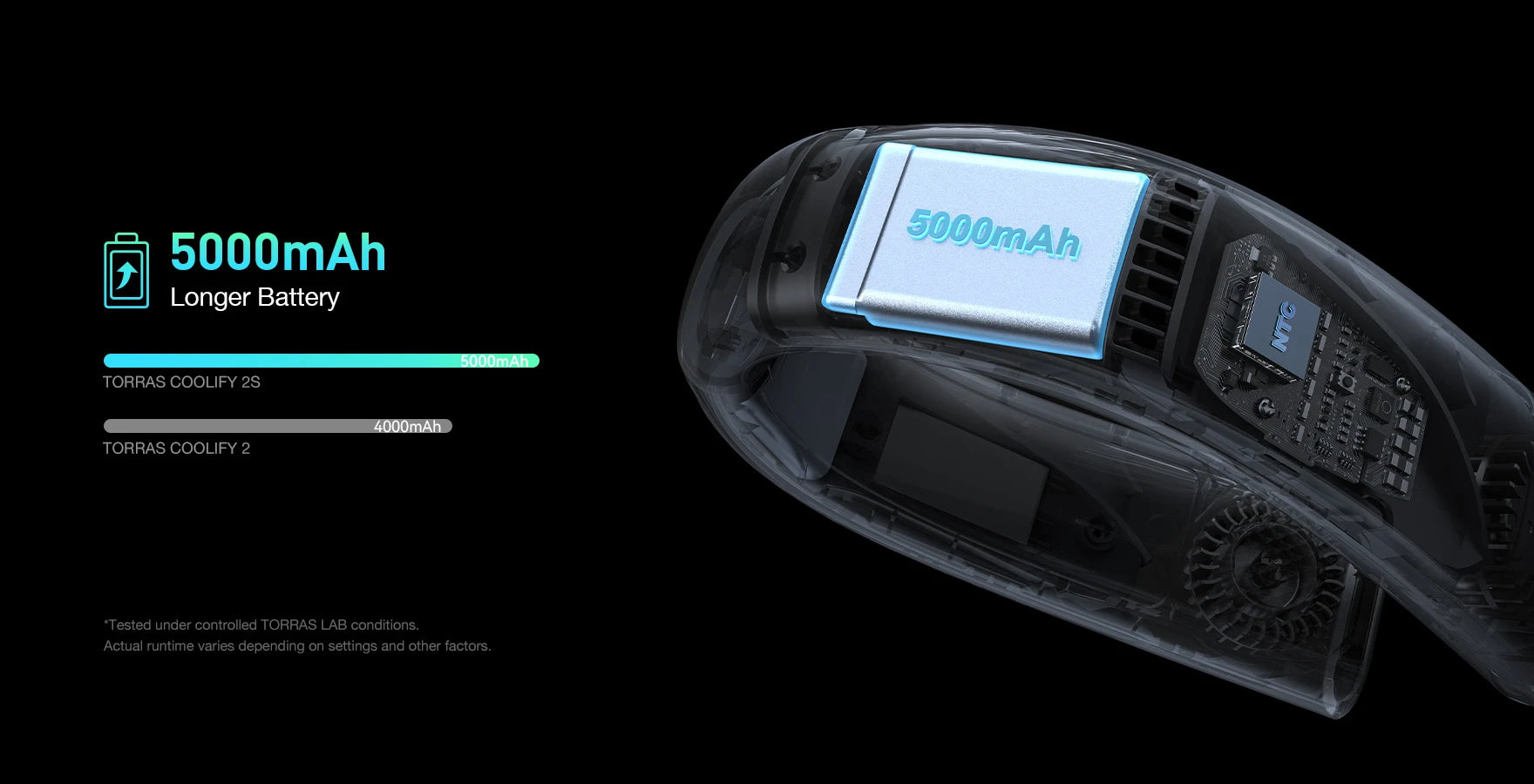 Doubles as Your Stylish Accessory

Available in 3 fashion-forward colors so you can find the right color to fit your mood. It's a must-have for anyone who would like to keep cool while looking their best on the street.

Personalize at Your Fingertips

Smart TORRAS app takes your COOLIFY 2 esperience to the next level. With all the functions like Cool/Heat/Fan modes and level settings, the app kicks up a gear and gives you more features, from custom mode to timer setting. Whether your're at home, at work, or on the go, you can always control your COOLIFY 2S with ease.
Coolify2 s the s stands for superior in every way
 Update:I have now had this for about a month, and I have used it extensively. I have a 17inch neck and I have no problems with it going around. Don't be afraid if you have a thick neck but it's also small enough and tight enough that my wife, who has a much smaller neck could comfortably wear it gardening. Some people have complained and they cannot hear. Get your ears checked and cleaned. If it's been over two years, you waited too long. I usually use it on C-1 that's cooling with power one to the fan and it's quite enough for me to talk on the phone And use the ANC on my earbuds to talk on the phone as well. Most modern headsets now have ANC it controls the sound of noise around you which is very nice to have when you're someone like me who works at a desk and a very warm room and needs cool air to regulate my body temperature , I am still going with the belief that this would be a wonderful product for the elderly and I plan on getting one for my parents they can't hear anyway they're in their 80s and when they watch TV they use the close caption sound isn't really an issue. This is the best product that I have tried and tested so far. My favorite thing to do is to build giant scale airplanes in the garage. There is no air in my garage and it gets very hot during summer so this year I wore the new Coolify 2S. It allowed me to build with much more comfort than I have ever had.👍I wore this for about nine hours without using an external pack. I would have it on fan when I was inside a hanger and then I change to cool when I was outside, I did this all with the app. The best features for me was having the app on my phone and being able to plug in a light weight 10,000 mA back up battery when I use the back up battery I get about double the battery life so it has a good size battery in it. It's comfortable the case is awesome. I hooked onto the back up pack very easily. This is a thing of beauty that would help people in hospitals or hospice houses. We see so many patients who come down to the ER for heat stroke. Most of them are elderly when the first heat wave hit San Diego and the El Cajon and Lakeside areaThere was over 83 people in the ER. The whole bottom basement was filled. So it's a great tool to have keep you cool you drink lots cold water and you can go all day in the heat. I'm really looking forward to the airshow. This year I will get to go, and not worry about overheating. I'm a paraplegic cannot regulate my own body temperature have to constantly keep checking it so that I don't get too hot. I landed in the emergency room with heat stroke and the doctors were baffled. Lol.They pushed a bunch of fluids in me, five bags, and sent me home After I had fluid in me and I cooled off, and I felt better a lot better. While you're having a heat stroke, you won't make sense to the people around you. You're scared you don't know what's going on around you and you feel like everybody's out to get you. if you're over 60 and paralyzed get this product! It will change your outlook for going to dinner or lunch at a bistro outside enjoying San Diego restaurant, and also be cooling down.Joey
Coolify 2s vs Coolify 3
I have both Coolify 2s and Coolify 3.
Coolify 3 isn't he superior cooling device in every way, except for one. An important one:
Coolify 3 do not feat my neck. It is too tight. It's greep is to strong. It is blocking the blood flow to my brain.
Therefore, I can't use it. Therefore, I bought another Coolify 2s.

I hope that this problem will be solved in your next model.
Saves your day for Seniors!
Never would have made it on my trip to Lava Hot Springs in Idaho due to the intense heat with my kids and grandkids without my new best friend…. TORRAS COOLIFY 2S. Keeping up with young-ins in the heat at 61 is no easy task. I was able to venture out to the shops and nature hikes along with the parks and Hot Springs with the comfort of keeping my neck cook. I really only had to put it up on level C1 (cool one - Cool two) C2 as it did the job and lasted for hours and hours. I especially love the part where you can stick a portable charger in your pack or pocket and keep it running while you charge!The next weekend it came in handy at the Aquarium. I took it with as my daughter had mentioned how humid it would be in there. Then I took pity on my husband Bob as sweat was rolling down his face. I wrapped it around him and did without while now he could keep up with his son in town visiting with ease. You need to own this one. Seniors it's a no brainer!
Fan tastic!
Ordered for my wife who suffers with hot flashes due to POTS and now Premenopausal hot flashes. She says she still gets hot but doesn't burst into sweat nor do the hot flashes last as long. Feels like a cool ice pack on your neck with the cooling feature on. What a great personal cooling device.
Customer Service even better than the product
This is my second Coolify. I work in the heat and they save my life. Unfortunately the 2S I just purchased malfunctioned- probably one of my hairs got tangled in the fan, but the company has been wonderfully helpful. Donna is a delightful angel of cooling devices. As soon as I sent an email with my question I got a call back before I could even set my phone down and I've honestly just loved talking with her! She seemed so genuine and eager to help me and I just adore her. Stuff can go wrong with any product so I'm not upset about that at all- but what really counts is how they make it right and try to help if something goes haywire! I love you, Donna! I hope they give you a raise because you're a delight!I had my first coolify for well over a year I believe and used it daily so i feel it's a quality product. The 2S I got is wonderful and I really like the ergonomic design changes. Hopefully when they send my new one, I'll have it many more years and get the same wonderful use as I did out of my first one